Broadoak's School Council 2021/22
Year Two: Felix and Esme

Year Three: Emily and Martha

Year Four : Matilda and Joseph

Year Five: Henry and Eric

Year Six : Bodhi and Micah
The School Council's Past and Current Projects
Liase with pupils from their class and take appropriate action on any issues accordingly.

Representatives met with Mrs Wild to discuss any issues which required escalation.

Worked alongside Coach Kim and the Sports Team to discuss the health and fitness priorities for our school and wrote a competition letter for our entry to Aldi Kits for Schools.

Sampled some of the new school dinner choices and provided feedback.

Spoke to classes and provided feedback to the Senior Leadership Team about the implementation of the Daily Mile and school dinner choices.

Year Six representatives worked with the Year Six Teachers to advise on the new Year Six Communication Cards.

Met with our School Improvement Officer to discuss their experiences of being a member of the School Council and as a pupil of Broadoak Primary School.

Took an active role in the recruitment of the Deputy Head, interviewing the candidates as part of the process.

Worked alongside Coach Kim and the Sports Team to discuss what playground equipment should be purchased for the school.

The Digital Safety Team delivered an assembly to KS2 pupils about having fun but staying safe online and offline.
The above list is constantly updated so please check back soon for further updates.
What Does the School Council Do?
In September, our new School Council was elected. The Council is comprised of children from Year Two to Year Six. Amongst other duties, the Council is responsible for: running projects, liaising with members of their class and taking an active role in decisions about how to improve our school. Well done to all of those elected and to those who put themselves forward for the vote. Even if you weren't successful, there will still be plenty of opportunities to get involved throughout the year. Socially distanced meetings will take place each term. Mrs Comerford is looking forward to working with both Pupil Voice groups and is excited for the year ahead.
The Roles and Responsibilities of the School Council
Within the Council, each member has a specific role. You can read more about these roles, and a brief overview of their responsibilities, below:
Digital Safety Team

: TBC.
This team will work alongside Mrs Comerford to educate and advise the children about staying safe online and offline.
Curriculum Team

: TBC
This team will work alongside Mrs Comerford to review learning in all areas of the school. They will provide feedback on learning environments, the curriculum being taught in each year group and teaching from EYFS-UKS2.
The Speak Out Team

: TBC
This team will be responsible for liasing with classes and class teachers to raise any issues. They will visit classes on a regular basis and report any issues back to the Council.
Our Council Constitution
To give the pupils of Broadoak Primary School a voice.

To provide the children of Broadoak Primary School with a forum to voice their concerns and act upon them.

To take an active part in the management of the school, and to
help make school a better place.


To meet on a regular basis and to vote on issues in a fair and democratic manner.
The Purpose of Our School Council
Our School Council will be known as Broadoak Primary School's School Council
Our school council aims to bridge the gap between teachers and children, parents and teachers and the school and the wider community. We actively encourage the children, teachers and all other members of staff at Broadoak Primary to work together for the benefit of the whole school community. We will that we allow every member of our school community to have their say in the development of the school.
Noticeboard
We are always on the lookout for volunteers, please speak to the School Council team for more information.

Our 'Speak Out' councillors will be visiting your classroom on Friday, please pass on any queries, issues or feedback.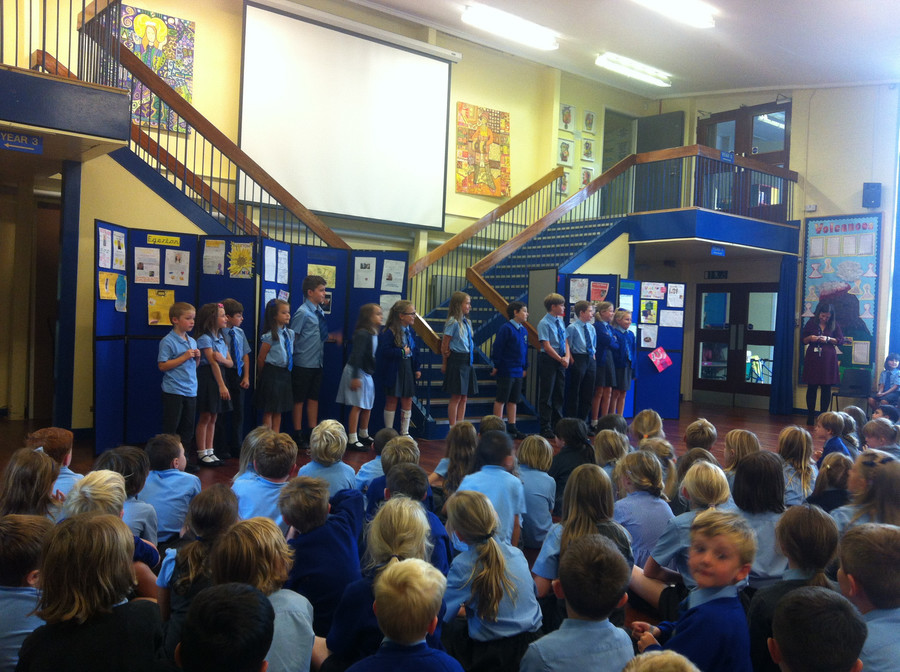 Quotes from our School Council:
"We promise to do our very best to help each and every one of you. We will nurture your ideas,respect your views and help you achieve your very best. Together, we can."
"We want to give every child in our school a voice to be heard by."