Mathematics at
Broadoak
Our Aims
'Mathematics is an interconnected subject in which pupils need to be able to move fluently between representations of mathematical ideas'
The National Curriculum in England Key Stages 1 and 2 Framework Documents.
At Broadoak, we view mathematics as a skill for life. A skill which equips pupils with a uniquely powerful set of tools to understand and change the world we live in. We strive to enable pupils to become fluent in the fundamentals of mathematics in order that they develop conceptual understanding and the ability to recall and apply knowledge rapidly and accurately. We encourage pupils to reason mathematically by following a line of enquiry, conjecturing relationships and generalisations, and developing an argument, justification or proof using mathematical language. We believe that children need to be able to solve problems by applying their mathematical knowledge to a variety of routine and non-routine problems with increasing sophistication and encourage them to break problems down into a series of simpler steps, using perseverance when seeking solutions.
The Teaching of Mathematics
Maths is taught daily as a whole class session and children also work in smaller groups led by a teaching assistant; meaning that children engage with the whole class objectives but also have an opportunity for a more focussed input, providing further challenge or follow on and support work where necessary. Whole class sessions aim to be an interactive as possible, using a variety of ICT, apparatus, partner and group work and physically moving around the classroom.
Children are taught in a challenging and child-centred approach, where questioning and critical thinking are encouraged. During teacher led and independent table activities, children are taught to apply their knowledge across a broad range of areas and are given regular opportunities to complete challenges after guided tasks, to further extend their learning.
As a school, we follow the Early Years Foundation Stage curriculum in our Nursery and Reception classes. For Year One through to Year Six, we follow the the National Curriculum 2014 and have set out Age Related Expectations for each year group. The key end of year expectations can be found in the Broadoak Backpacks which are available on the curriculum home page. For a more detailed overview of the mathematics content please follow the links below for each year group.
Early Years Mathematics Curriculum
Year 1 Mathematics Curriculum
Year 2 Mathematics Curriculum
Year 3 Mathematics Curriculum
Year 4 Mathematics Curriculum
Year 5 Mathematics Curriculum
Year 6 Mathematics Curriculum
Mathematics Intervention Programmes
Regular parent meetings and workshops are provided for parents to provide further information. Alongside these, half termly curriculum overviews are sent home, to provide specific guidance and support to parents on what their children will be learning in school.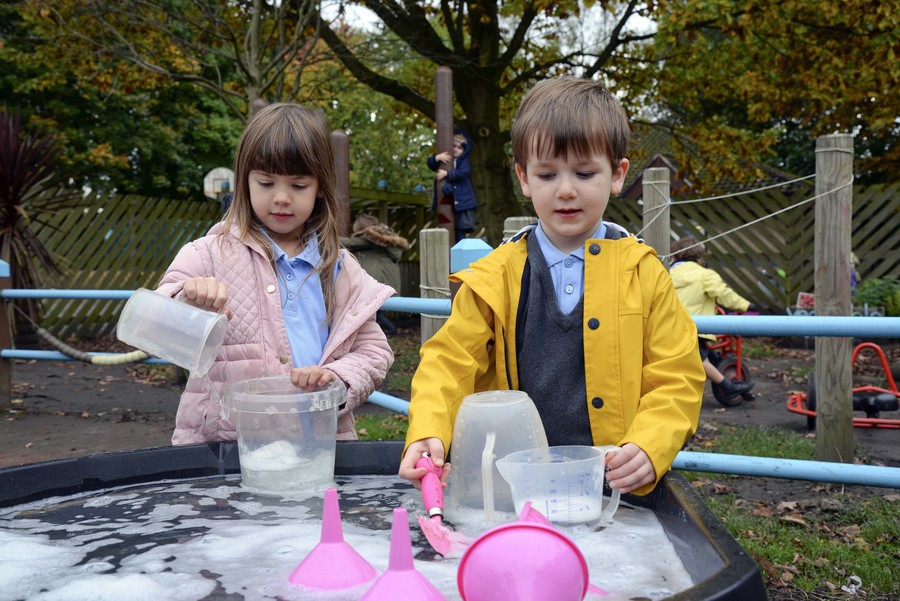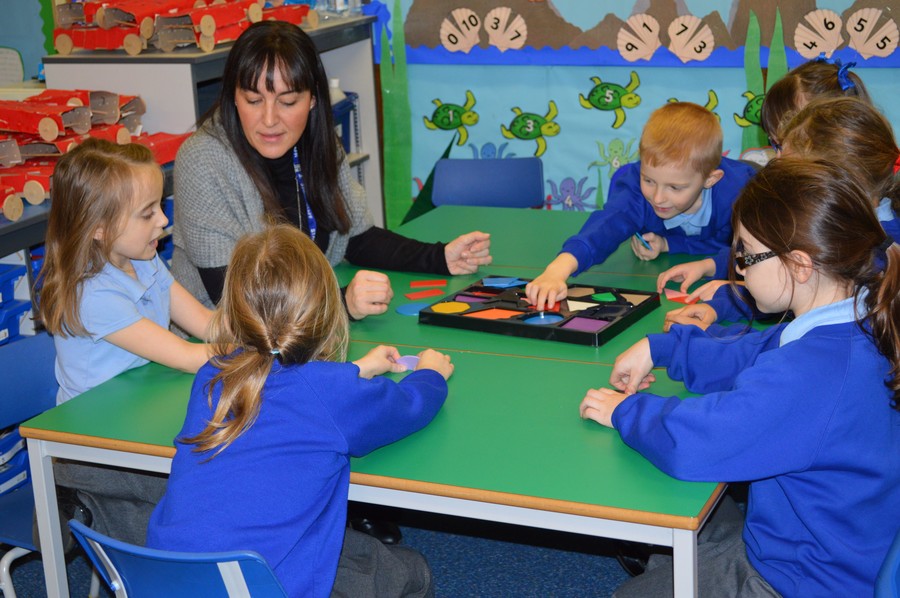 Mathematics in Early Years
In Nursery and Reception, mathematics is taught as an integral part of the topic work covered during the year. Throughout the Foundation Stage, the children's work is planned through the objectives set out in the Early Learning Goals (ELGs), which underpin the curriculum planning for children aged three to five. Throughout the year children work on developing and enhancing their knowledge of the number system, shape, space and measure. The Early Learning Goals For Mathematical Development are achieved through activities such as songs, rhymes, number stories, counting with practical equipment, physical number lines, practical experimentation with measuring equipment using both sand and water where appropriate and games. The children also take part in daily small group sessions with a teacher, to enable challenge and focussed teaching. This focussed work is enhanced through use of the continuous provision maths areas within the classroom and in the outdoor learning environment. Maths activities are rotated regularly to provide the children with opportunities to independently enhance their learning.
Mathematics in Key Stage One
When completing calculations, children are encouraged to discover which mathematical method suits them best; be that choosing from a whole host of physical and apparatus based methods in year one, working towards a variety of written and mental concepts in year 2. This enables the children to be in charge of their own understanding, increasing their confidence and independence when they encounter familiar and new concepts.
In year 1, through the use of continuous provision areas and rotational class based activities, children become independent learners and gradually start to build their own learning opportunities. In year 2 children go on to apply this confidence to newer, more complex strategies.
Mathematics in Key Stage Two
Throughout KS2, children begin to refine their strategies of calculation becoming more efficient in their use. They are encouraged to identify relationships within their learning in order to ensure they develop fluency, and begin to apply their mathematical knowledge to science and other subjects throughout the curriculum.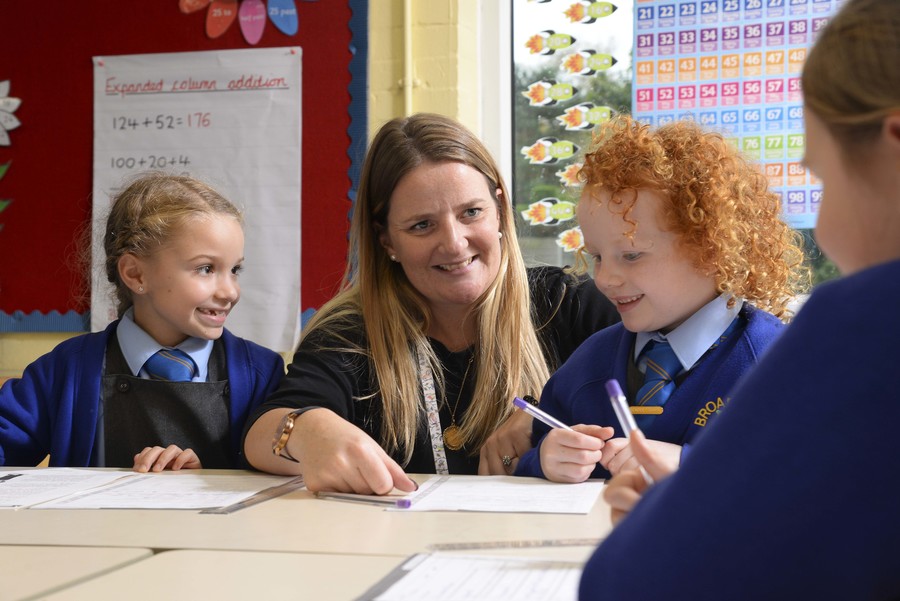 Times Tables at Broadoak
At Broadoak we have a programme of 31progressive weekly maths tests which are designed to encourage the children to build their number bond, addition, subtraction and times table skills from Year 1 right up to Year 6.
These tests have been designed to build stamina in the children's ability to manipulate number and as a result it may take the children time to move through the tests. As the children's stamina increases they will see their overall mark increase, allowing them to celebrate their individual progress.