Class 6D and 6C @Broadoak_Year6
17 Jan @OnjaliRauf Thank you ☺️ it's so lovely to get a reply!
17 Jan RT @OnjaliRauf: @Broadoak_Year6 Congratulations Ariana! 🤗 And keep up the awesome work 🎉
17 Jan Congratulations to Ariana in 6C who was 6C's Dojo Dip Winner this week! Ariana was very excited to choose this wond… https://t.co/c7Xn5FPRYp
17 Jan Parents - please see attached letter which is going home tonight about our Spring 1 RE topic. https://t.co/P8oNqkXuaR
17 Jan https://t.co/8Wce7uOaky
Mrs Comerford and Mrs Dermody
Welcome!
As the Autumn term has progressed, the hard work and fun has continued! Year Six have enjoyed all aspects of the curriculum and here are some of our highlights so far: We have written descriptive narratives about WWII and penned a letter to Malala in English lessons; learnt about electricity and made circuits in science; tackled tricky multiplication and division problems in maths and enjoyed a visit from the firemen educating us about staying safe on Bonfire Night.
Please see the Year 6 Medium Term Plan found in the important documents part of the webpage to gain an insight on aspects of the Broadoak Backpack that will be studied this half term.
You will also be able to find information on the exciting lessons that we have planned and useful websites and activities to further support your child's learning at home.
Staffing & General Information:
Class Teacher: Mrs Comerford / Mrs Dermody
Teaching Assistants: Mrs. Oldroyd / Mrs. Smith
Health and Wellbeing Team: Coach Kim and Coach Vicki
Additional Adults: Miss Samson
Spanish: Mrs. McClaren
Upper Key Stage Two Leader: Mrs Dermody
Key Dates & Reminders:
15th November : Children in Need Charity Day - PJ's and teddy
21st & 22nd November : Y6 Height and Weight Screening (am)
22nd November : Visit to Crucial Crew
27th November: Nasal Flu Immunisations
2nd December: Parents Evening
6th December: School Christmas Fair - After School
13th December: Christmas Jumper Day
16th December: Year Five/Six Christmas Performance (6pm)
18th December: Year Six Disco (6-8pm)
20th December: School Closes for Christmas Break
P.E: Every Thursday Afternoon
Important Documents
Year 6 Medium Term Plan:
Important Documents
Year 6 Parent Curriculum Meeting:
Rewards
Class Dojo: Children can earn 'dojo points' for any number of positive reasons; such as following the Golden Rules, participating, being on task or working hard.
Star of the day: Each day a child will be chosen for 'star of the day', for working hard that day. Star of the day is worth 5 extra Dojo points!
Star of the week: Each week, 3 children are chosen for 'star of the week' for working hard that week. The award is given in assembly every Friday afternoon.
Fun Friday: On the last Friday of every half term, children will take part in a curriculum enhancement day. Activities such as craft, sport etc will be planned for the children to participate in.
Homework: Homework is handed out every Wednesday and will have an English and Mathematics focus. Please ensure homework is handed in on the following Monday to ensure that work can be marked and returned promptly.
Spellings: Each week a spelling focus will be shared via our spelling book. These may include spelling patterns, spellings rules or words selected from the Y5/Y6 key word lists. Please look out for any words containing the weekly focus when reading with your child.
Reading: It is important that the children read on a daily basis. In Year Six, we encourage the children to choose appealing, high quality texts. Please ask your children questions about what they are reading, encourage them to make predictions and to summarise what they have read.
Pick and Mix Homework
Write a short, scary story in the style of 'Boo'

Write a letter to your favourite author and see if you get a reply.

Practise your times tables and create your own poster.

Visit the Museum of Science and Industry with an adult helper and explore the electricity exhibition.

Research your favourite artist

Design a poster for around the school,reminding children to turn the lights off and save electricity.

Make a word search using the spellings of the week and test your friends and family.

Design a WANTED poster for Giffen from 'The Strap Box Flyer.'

Write a poem about what makes you unique

Log onto Spelling Shed and challenge your friends!
Key Texts
'Night of the Gargoyles' by Eve Bunting
'Short' by Kevin Crossley-Holland
'How to Live Forever' by Colin Thompson
'The Strap Box Flyer' by Paul Jennings
'Eric' by Shaun Tan
'The Arrival' by Shaun Tan
'Wonder' by R J Palacio
'High Adventure' by Sir Edmund Hillary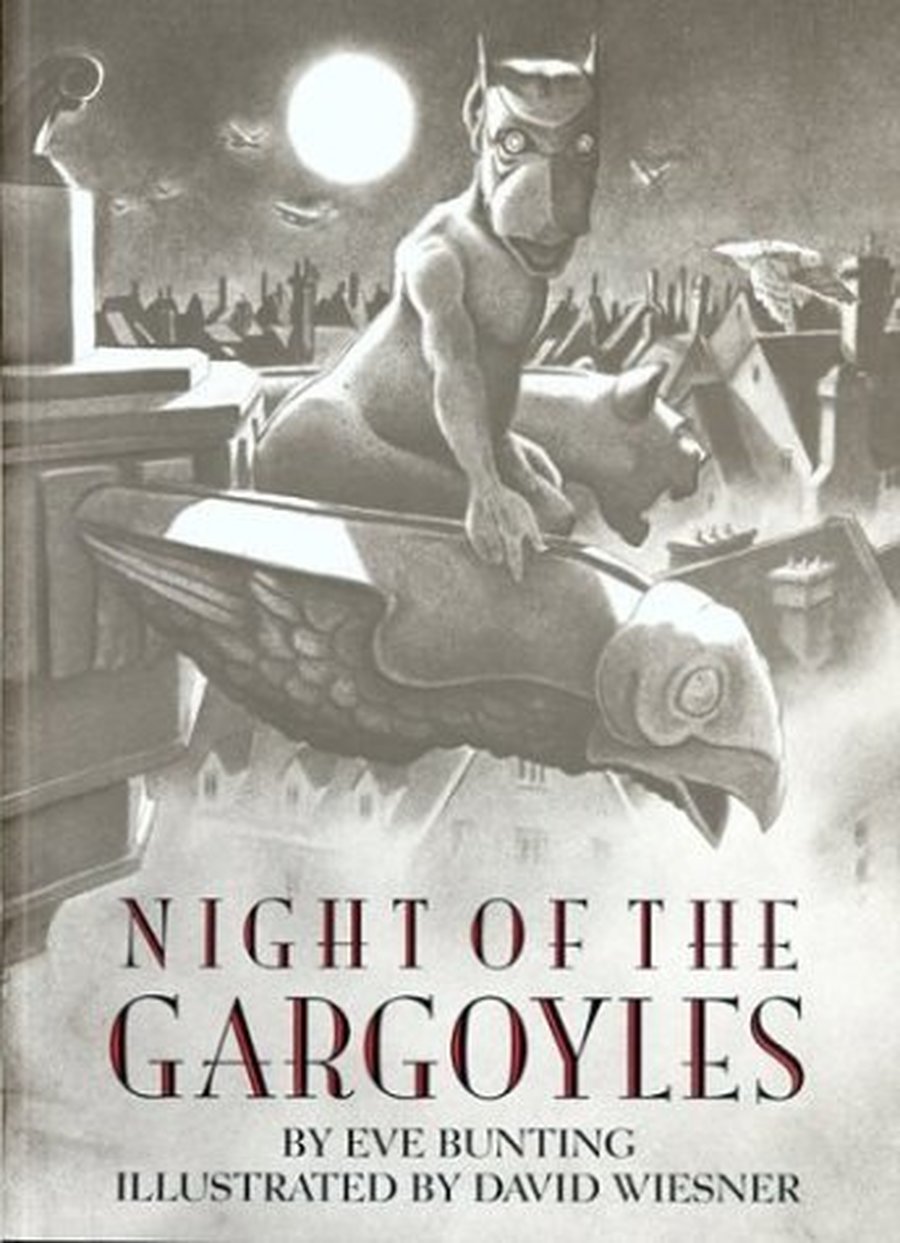 Autumn Term
The Autumn Term is always a busy and exciting term in Year Six. We enjoyed welcoming our new Year 6 classes back to school after the Summer break. Our cross-curricular topic this term is 'Have activists, like Nelson Mandela, helped make the world a better place?'. In English, we will be reading and watching a variety of clips covering a range of genres with a particular focus on crime and mystery. We will be writing detailed character descriptions, newspaper reports as well as discussing predictions and summarising. In maths, we will be revisiting calculation and warming our brains up after the Summer break! Each day in maths we will complete a six minute calculation challenge and we will also be looking at reasoning problems and strategies to help us tackle more challenging problems. Guided reading was one of Year Six's favourite lessons last year and we hope that it continues to be so this year! We will be following a WIPERS structure and the children will be engaging with high-quality, engaging and challenging texts on a daily basis. Each child will take part in a teacher-led session at least once each week. There will also be a teacher-led comprehension session each week. You can read more about the curriculum this term in our medium term overview and see what we have been up to in the photo gallery above. In history, we will be learning about great role models of our time exploring their ideologies and in art we will be producing a piece of pop art in the style of Andy Warhol.
Thank you to all of the parents who attended the Curriculum Evening. If you were unable to attend, the powerpoint can be viewed above.
Make sure you keep checking our class page for updates, exciting news, competitions and polls. You can also follow our class page on Twitter: @Broadoak_Year6 and the school page on: @Broadoak20.