Happy Friday everyone!! We hope you have enjoyed all of the activities this week! Today is the last day of this term before our Easter holidays, so after today you have 2 weeks off! Although we will not be updating the home learning page daily, there are still activities on here that can keep you busy during the Easter break! There are links to Coach Kim's workout, Cosmic Yoga and many websites that are great for reading! You might choose to do a PE work out by Joe Wicks every morning at 9am or go on a scavenger walk (see the wellbeing activity below). You can also continue with your daily reading and practise the key words and phonics sets that will still be on this page. There are also some more fun activities on our Reception class page, as well as links to online learning games. Most importantly, keep smiling and enjoy your 2 weeks off (both children and parents!)
Daily Home Learning Page
Welcome to your Daily Learning Page!
Here you will find lots of activities from Maths to English to Science to creative fun! This page has been designed to help you organise your day so that you can continue to learn and flourish!
Below is a typical timetable that can help you plan out your day.
Please note that the Daily Home Learning Page will be updated at 9pm every evening.
Please keep in touch via Twitter @Broadoak_Rec
We would also love to hear from you in our guestbook which can be found at the bottom of the page :)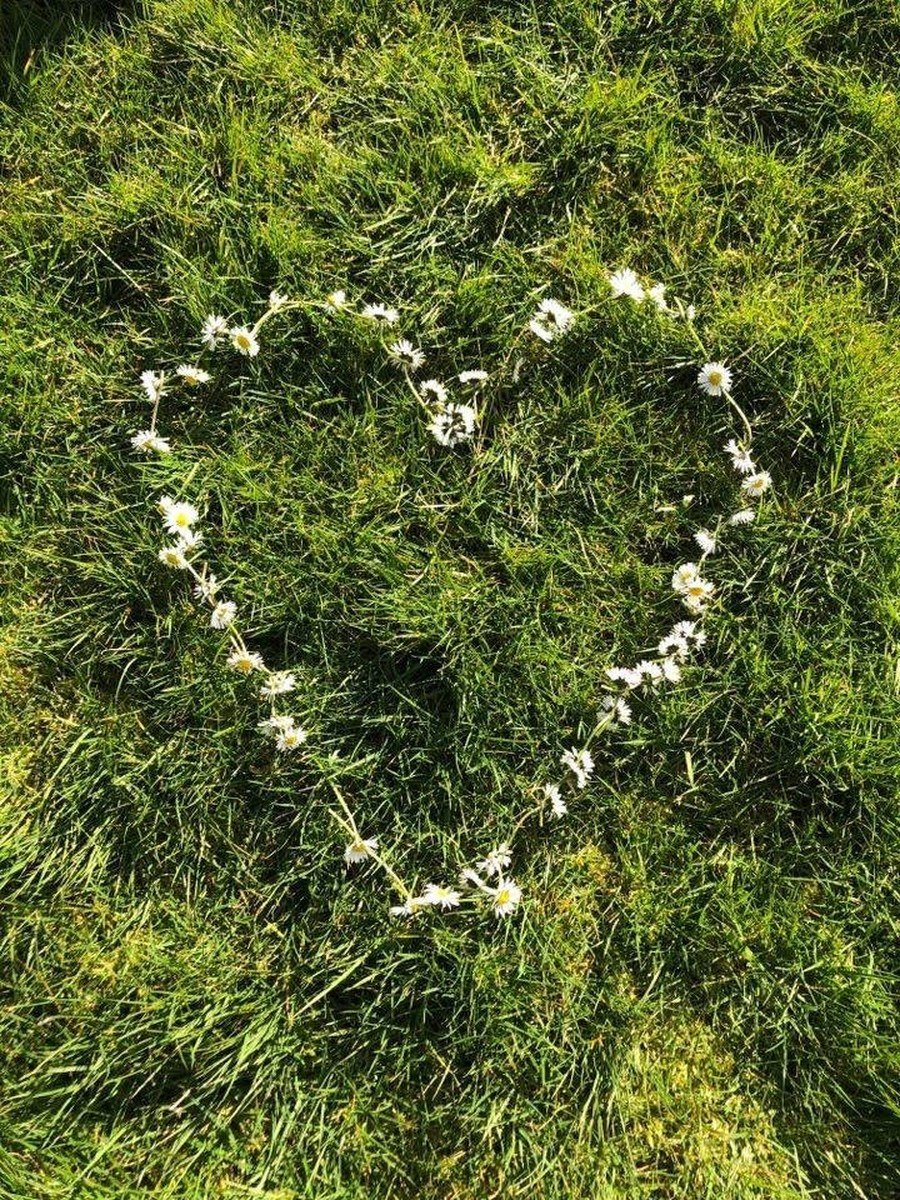 Handwriting and Fine Motor Activities
This week, we would like you to practise your one armed robot letters. You might choose to:
-Practise these letters in a tray full of flour, glitter or sand.
-Practise letters using your favourite paints of art materials
-Practise your letters using chalk in your garden
You might choose to practise one letter a day. Please encourage your child to lead in from the line and making all of the letters the same size.
In addition to practising your handwriting, we would like your child to practise their fine motor skills by weaving a piece of string through a wire rack. If you don't have a piece of string, you can use a shoelace. Another way you can practise your fine motor skills is by peeling your own fruit at snack time.
Have fun practising your fine motor skills Reception!
Speaking and Listening Daily Activity
Today, we would like you to play the question game, 'Guess the animal'.
-One person must think of an animal.
-The other person needs to ask questions to try and guess which animal they are thinking of.
As the category of animals can be quite broad, you can narrow this down by focusing on animals by habitat (sea, jungle etc.). Before you start the game, set a limit of how many questions can be asked. Maybe start with 20 and if this is too easy, reduce on the next game. So that good questioning skills can be modelled, ask your child to think of the animal first and then swap roles.
Have fun playing this game!
Expressive Arts and Design Activity
For today's activity, we would like you to have a go at den building! ​You can choose to build a den anywhere in your house or outside in your garden. You can use pillows, cushions, blankets, chairs etc. to help you build your den!
If you do not want to make a den, you could design a den on a piece of paper. You can be as creative as you want. We would love to see your den designs on Twitter!
Understanding the World Activity
Today we would like you to explore floating and sinking objects. Using ten objects in your house, predict if a given object will float or sink and then test out your prediction in a bowl of water. As you test the different objects, you might choose to keep track of your findings and record them in the 'float or sink' document below.
Have lots of fun experimenting Reception!
Wellbeing
Below is a download provided by Living Streets. You might choose to use this checklist on your daily walk!
Subscribe to Coach Kim's YouTube channel and join her doing one of her workouts. Try and get your whole family involved and have fun exercising together.
https://www.youtube.com/channel/UCXDrxP33OJ6xZ7_BthwF4Ww/?guided_help_flow=5
Below is a link for a Cosmic Yoga activity to try this week.
https://www.youtube.com/watch?v=KAT5NiWHFIU
Wellbeing Activity
For your wellbeing activity today, we would like you to complete the following challenges below!
Find a wall and practise doing wall pushes (hands flat on the wall and push your body forwards and backwards.) How many can you do in a minute?
Hold out both of your arms at shoulder height. From your fingertips, make small circle shapes, starting small and getting bigger until you can make big spiral shapes!
How many bean bags can you throw into a hoop, bucket or at a target? (if you do not have a beanbag you could use a teddy or a soft ball.) Can you change the distance you throw from?
Use your body to pretend to be different animals:
Snake: slither across the floor
Butterfly: flutter around the room
Elephant: stomp with both feet
Kangaroo: bounce around
Frog: hop like a frog
Flamingo: stand still on one leg
Have fun with today's challenges!
Choosing Ideas
Playing with lego/duplo/wooden blocks
Can you build a city? What shapes have you used for the buildings? Cylinder? Cube? Cuboid? Cone?
Drawing
Can you draw a picture of your favourite animal? Can you describe it to a friend?
Can you draw a chick using shapes such as a circle, oval, rectangle and triangle?
Painting
Can you make a picture using vegetables and a fork for printing?
Writing
Can you write the recipe for an Easter cake using the words, 'first', 'next', 'then' and 'finally'?
Can you write a list of words that rhyme with 'cat'?
Cutting
Can you draw zig zags on a piece of paper and practise cutting along the lines?
Comments (6)
Show Comments
Miss Phillips
(less than a week ago)
Hello Reception! Just a little check in to say well done for all of your hard work over the past 2 weeks! I've really enjoyed seeing your work on Twitter and your comments on the learning page! You've made me proud every day! I've missed seeing all of your smiling faces every day and watching you learn, but I'm sure you are working just as hard at home as you do in school! Keep on being your wonderful, hard working, smiling selves! Miss Phillips x
Miss Moores
(less than a week ago)
Hi everyone! It's so lovely to hear that you are all enjoying the activities that we have provided so far. Keep up the great work! Please continue updating us- we love hearing from you all! Thank you for being amazing! Miss Moores :)
Hazel Garsden
(less than a week ago)
Thank you so much for the daily activities! Orla is really enjoying keeping up with her learning each day. She is missing everyone but keeping busy. Stay safe and take care!
Olivia Quintana
(less than a week ago)
Olivia is enjoying the school homework, and I find it easy to prepare it for her. She loves seeing the math videos and guessing if Miss Phillips or Miss Moore will be talking. We have done lot of models, (my living room is a mini recycling centre) and Olivia wants to give most of them to you Miss Phillips. I was worried I was going to struggle with phonics but with all you tube videos she is doing ok. We are reading every day and last week we did lot of messy painting in the garden. Olivia talks a lot about school, her friends and her teachers, she knows that we can not go out because of the Coronavirus (like she says) but every single day she talks about school ( today she asked me what will be for dinner on the day she goes back to school). Stay safe. I hope we can go back to school soon.
Jenni Groves
(less than a week ago)
Hi there the work you are setting on here is fantastic, and thank you so much!! You are all doing so much to help us all at this time. Sorrel and Connie are doing great! They ask every morning if it is a school day, they miss you all so much. We have stayed in touch with everyone on the Group Chat, and even video called Erin earlier this week. We read every day, they practise their hand writing and there's lots of drawing and colouring. I do need to get them to do some maths though! I'll be in touch, stay safe everyone, we're thinking of you! Jenni and Pete Groves
Adam
(less than a week ago)
I like being at home and doing the daily activities but I miss playing with my friends and Miss Phillips. I hope everyone is ok.