HAPPY EASTER EVERYONE - have a lovely break. Don't forget there are pick and mix activities if you get bored (and the home learning packs too!) on the class web page. Hope you get lots of eggs!!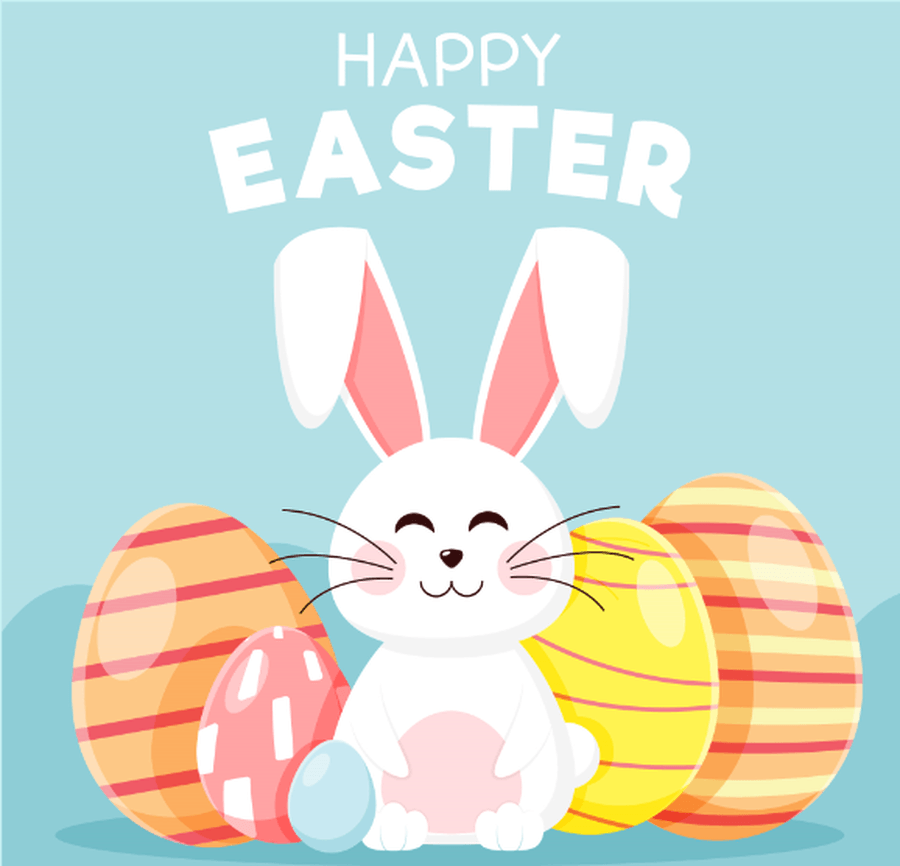 Daily Home Learning Page
Welcome to your Daily Learning Page!
Hi Year 5! We hope your learning has gone well this week and that you've spent time also doing fun stuff! It is the last day of your home learning before we break up for the Easter holidays. As we won't see you, we would like to wish you all a fantastic, relaxing break. Take care of yourselves and of your family and friends too! We will see you soon :)
Miss Whitney and Miss Samson.
Why not leave a comment in the guest book at the bottom of this page to tell us what you have been up to!
Here you will find lots of activities from Maths to English to Science to creative fun! This page has been designed to help you organise your day so that you can continue to learn and flourish!
Below is a typical timetable that can help you plan out your day.
Daily Maths Task
Friday: Download and read the information in the PowerPoint. You need to run the PowerPoint as a slide show in order to see all of the information. You do not need to print this. There are two word problems to answer then two tricky challenges to make your brain really think!
Reading For Pleasure
Some ideas of websites which can be used to find new and interesting things to read:
Don't forget to check out your favourite author's websites too.
Topic Session
R.E Thursday and Friday - Easter:
Please use the link in the pdf below to watch a short video about Easter and to read about the Easter story. There are several activities to choose from. Why not complete the grid to explain the vocabulary of Holy Week today and the story board tomorrow?
Spelling Shed & Times Tables Rock Stars
You can access these website through the links below:
TTRockStars
Please find a daily 3 minute times table practise sheet below.
Well-being
Friday's Task
Today, we would like you to reflect on your week. This means having a deep think about how your week has gone. Your week may not have gone as well as you were hoping or it may have gone better! You may be really enjoying the time away from school or you might be missing your friends. Therefore, we would like you to write down one thing that didn't go as planned this week (or one thing you didn't like about the week) and then 3 things that went really well! The things that went well might even be as small as listening to your favourite song. Take your time to think and really reflect on what matters to you and the little things throughout the week that put a smile on our face :)
Final task:a just dance video because it's finally the weekend! It will give you that Friday feeling! Enjoy! :)
What do you think these Italian people in the poster are doing at their window?
Did you take part in #clapforourcarers to thank and celebrate NHS workers? Or, have you seen videos of this?
What did you think/feel about this?
Picture News
Take a look below at what others are doing in different parts of the world to remain positive
Look at the resource below and the examples of communities coming together.
Consider...
What does community mean to you?
Does this fit with your definition of community?
Are you part of a community?
Can you be part of more than one community?
Can you list the communities you are part of?
Think about....
what is being done to spread positivity in your community?
Can you think of ways that people have helped each other during our current situation?
Comments (17)
Show Comments
Miss Samson
(a couple of days ago)
Hi everyone. It has been so lovely to read your messages and see what you have been up to on twitter. Darcy, you have so much energy. I don't think I could run 500m let alone 5k! What book are you reading? Alex, I hope you are right about the weather tomorrow. I'll be out in my garden if it's nice. Zac, I'm glad you are enjoying the work. Say hi to Harry from me too. Reuben and Gwen, you both have been reading lots - any recommendations? Stay positive Seb, we'll all be back together soon. Fin, are you still working out to Joe Wicks? Jamie, what are you reading now? Another David Walliams book? Albert, I'm the same - I like wearing my comfy clothes all day too. Have a lovely Easter everyone, I hope you get lots of eggs!!!! Stay positive, stay safe.
Alex Hancock
(a couple of days ago)
Right now the sun is shining and tomorrow it is going to be 20+ degrees C.
Zac F
(a couple of days ago)
Hi everyone. How are you all. I think the work on here is fantastic.
Darcy
(a couple of days ago)
I am going on a 5k today.
Darcy
(a couple of days ago)
I am reading the best book ever !
Alex Hancock
(a couple of days ago)
Hi started school at 7:30 couldn't wait to start, hope you are all ok, stay happy, stay healthy and stay indoors!!!
Jamie F
(less than a week ago)
Hi. I've read the book 'The Boy in the Dress' this week. I enjoyed it so much that I couldn't wait to finish reading it. Jamie
Alex Hancock
(less than a week ago)
I am sad that we are not going to Lledr but I am glad that we will be safe.
Jenni Groves
(less than a week ago)
Wow, you guys are amazing, the work on here is terrific, thank you so much, and well done! I know it's not easy. Albert is well. He's missing his friends and all of you. But he quite likes not having to put on his uniform every day. He's been doing lots of reading, learning about History and Judaism, some maths (Roman Numerals) and baking!! I'll get him to leave you a message on here this week. Take care all of you, see you soon Jenni and Pete Groves
Gwen WJ
(less than a week ago)
This really does get boring after a while. This morning I was reading The frozen Telescope from the Uncommoners, and read for the whole morning without knowing! I did finish the book, by the way...
Show More Comments